Need A Calendar?

• Pocket (Purse) Calendar
• Flyer / 1 Sheet Calendar
• Jewel Case Calendar
Go to calendars

Also see:

• Calendar History and Facts
• GDS Yearly Pocket Calendars

2009 Calendar


...

• Stonehenge – An Ancient Timepiece
2008 Calendar


...

• Midnight Sun Info


...

• Midnight Sun Videos

Call GDS for pricing andGarson Design Services Calendars Fairfield CA Solano County to possibly create your next calendar.
---
I have personally visited the Ancient Bristlecone Pine Forest in the 1980's. Located in the Southen California & Nevada border... my biggest memory was getting hailed on as we were walking up the trail to see the ancient trees. Elevation: between 10,000 and 11,000 ft.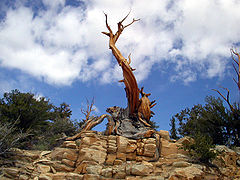 Methuselah (estimated germination 2832 BC) is a Great Basin Bristlecone Pine (Pinus longaeva) in the White Mountains of California, which was 4,789 years old when sampled in 1957 by Schulman and Harlan. It is the oldest known non-clonal organism still alive, at the age of about 4,841 years old.[1][2] It is the oldest known individual tree in the world. Other longer-lived discoveries are clonal organisms, such as the 9,500 year old Norway spruce clonal colony known as Old Tjikko in Sweden,[3] and an 11,700 year old creosote plant, named "King Clone", near Lucerne Valley, California.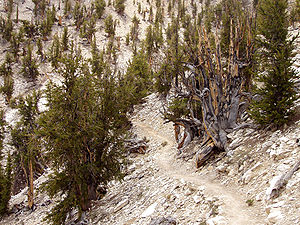 The tree is named after Methuselah, a Biblical figure reputed to have lived 969 years. Growing in the "Forest of Ancients" in the Methuselah Grove at 2,900–3,000 m (9,500–9,800 ft) above sea level, its exact location is currently undisclosed to the public as a protection against vandalism.[4]



View Larger Map


An older specimen, WPN-114 and nicknamed Prometheus, was more than 4,844 years old when cut down in 1964 (estimated germination date 2880 BC). Another tree, approximately 4,600 years old, is still living. A dendrochronology, based on these trees and other bristlecone pine samples, extends back to about 9000 BC, albeit with a single gap of about 500 years.[5]

---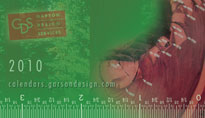 Outside spread • Inside spread

Above is the GDS 2010 Calendar given to clients and friends with our Christmas 2009 Card.
It shows a Tree Ring count of an ancient tree.

Yes, their IS an occupational title for those who specialize in tree ring counting / dating...

Dendrochronology (dendron "tree", khronos "time") or tree-ring dating is the scientific method of dating based on the analysis of patterns of tree-rings. Dendrochronology can date the time at which tree rings were formed, in many types of wood, to the exact calendar year.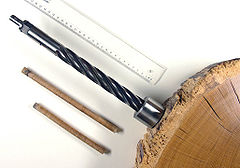 Dendrochronologists will take core samples from a tree for dating as opposed to having to cut the tree down.







Redwood tree dated before 1492.


View Larger Map


Reference:
• http://en.wikipedia.org/wiki/
List_of_oldest_trees



View Larger Map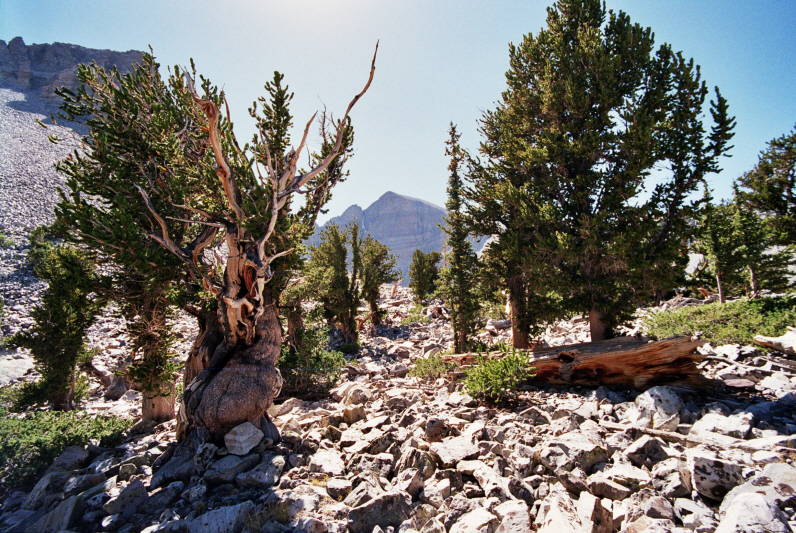 "Prometheus" a Bristlecone Pine tree, is the oldest single organism at least 4862 years old and likely approaching 5000 years.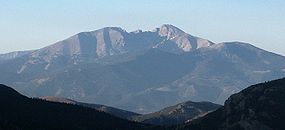 Located in the Wheeler Peak in eastern Nevada near the Utah border. 2nd highest peak in Nevada at 13,605 ft. in elevation. Google Desc.