Calendars

Calendars work well as promo tool with a crazy long shelf life. The calendar is a way to keep your marketing message in front of viewers potentially 365 days of the year! The following are different types of calendars

Need A Calendar?
See on this page:
• Pocket (Purse) Calendar
• Flyer / 1 Sheet Calendar
• Jewel Case Calendar


---
• Click images for larger views


Call GDS for pricing and to possibly create your companies next calendar.

Calendar - Jewel Case & Multi-Sheet

A tabletop standup calendar with multiple mini-month sheets.
• Click to see all the calendar months!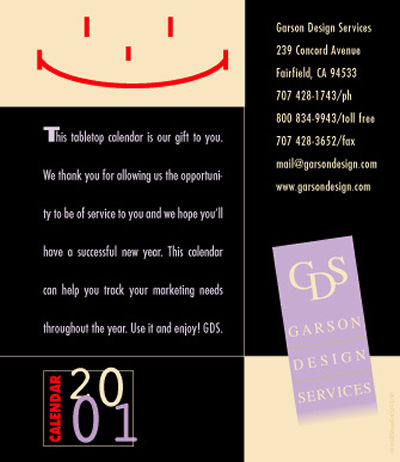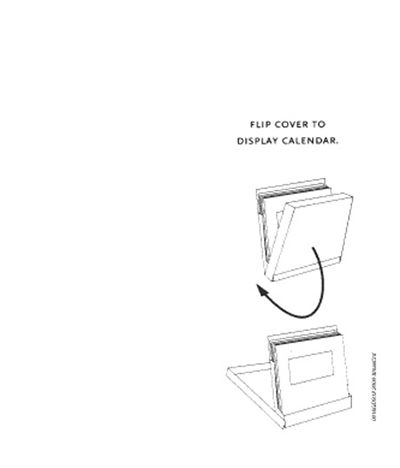 Calendar - Pocket

The pocket (or purse) calendar is a way to keep your marketing message in front of viewers potentially 365 days of the year!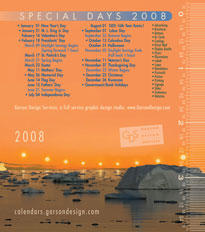 Outside

Also see:
• Calendar History and Facts
• GDS Yearly Pocket Calendars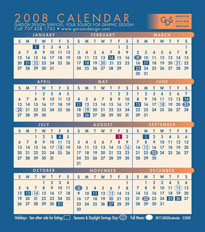 Inside
• Uploaded: 121006


• The above is one of our Yearly GDS Calendars are that are sent to all our clients with our Xmas Cards

• GDS Holiday Website!


Calendar - Flyer / 1 Sheet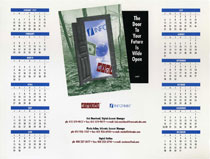 Client: TSD, San Jose, CA
Job: 4272.92TSD-Calendar
Colors: 4/0 Full color on coated stock
Size: Folded: 11 " x 8.5 "
Paper: 80# cover gloss white
U